We are passionate investors, propelled by our collective pursuit of excellence. Our culture centers on integrity, teamwork and open dialogue. Our strength comes from unifying diverse perspectives into strong convictions designed to deliver exceptional results.
Founded in 2011 and presently overseeing $6.4 billion in assets, Seven Bridges is an independent, full-service investment office. For individuals, families and institutions, we deliver the in-depth diligence and strong investment returns that top endowments demand combined with the tailored portfolios and attentive service that family offices expect.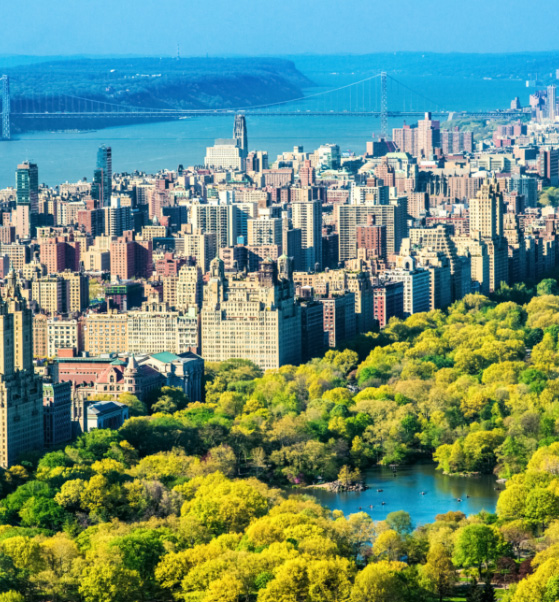 Powered by Collaborative Thinking
We are committed to delivering exceptional results and service for the long term. Our team is comprised of leading investors with extensive market acumen. Their unique skillset was honed investing for endowments, top-tier banks, successful investment managers and family offices. Seven Bridges' business, operations and technology teams ensure our infrastructure supports our ability to execute long-term, multi-asset class investment portfolios for our clients, while providing them with full transparency.
OUR PHILANTHROPIC INVOLVEMENT
Actively Engaged in Our Community
We have made a commitment as a firm to better our communities. Seven Bridges actively supports non-profit organizations whose missions foster education, address poverty and food insecurity and improve social justice. Our team members also serve in the community as board members and volunteers for numerous charities.
The Seven Bridges of Königsburg
Our name is inspired by The Seven Bridges of Königsberg math conundrum.

THE MATH PROBLEM
The challenge was to find a path through the city that would cross each bridge only once. The problem stated that the path need not start and end in the same place, but that each bridge must be crossed completely.
While it is unsolvable, in proving it so, Leonhard Euler formed the basis for graph theory and presaged the field of topology. Thus, while the problem remains inexplicable, the process of analysis resulted in significant progress in the field of mathematics.


THE INVESTMENT COROLLARY
We believe investment management poses a similarly enigmatic question. It is impossible to know which assets and strategies will have the best risk/return during any particular period, and thus impossible to construct the 'very best' portfolio for any environment. This can only be known ex-post with the benefit of perfect hindsight.

THE SEVEN BRIDGES SOLUTION
At Seven Bridges, we undertake the process of asset allocation, strategy evaluation and manager selection to invest in what we believe are the best perceived risk/return characteristics. While impossible to know the exact 'right' assets to own at any given time, much is gleaned from the process of analyzing the dynamics. In our view, while always an inexact science, a continuous, detail-oriented investment process optimizes risk/return and exceptional long-term performance.